Employment Solicitors Chester
We are your number one choice for employment law solicitors in Chester.
Your employees are instrumental to your business, and we are here to support you in managing all stages of your relationship with them, especially in these ever changing times. 
We are aware of the costs associated with employment law and HR matters particularly in the current climate. We therefore offer an annual fixed fee retainer service that will assist with all your day-to-day employment law matters without the additional concern of costs. 
The service included in our annual fee include:
unlimited employment law advice and assistance by telephone and email;
drafting, reviewing and updating contracts of employment and policies and procedures;
drafting any employment related letters and documents;
bespoke training; and
regular employment law updates.
For a quote, please contact Sharon Auld on 07710 345 628 or at sa@jolliffes.com
Employment Solicitors Chester
Our employment law services
Our employment lawyers solicitors offer practical, commercial and supportive advice on all your employee-related matters, taking into account your objectives. We will help you to negotiate the employment law minefield, working with you to achieve desired outcomes and taking into account sector specific requirements.
Employment advice
Fixed annual fee, general employment advice, budget-friendly, training and support, sickness absence management
Contracts of employment and employee handbooks
Written statement of particulars, employment handbook, policies and procedures
In-house training
Seminars and webinars, human resources, employment law training and development
Settlement agreements
Negotiation and preparation, independent legal advice, compromise
Employment claims
Employment tribunal advice, representation, unfair dismissal, wrongful dismissal, discrimination, harassment, bullying, unlawful deduction from wages, health and safety, TUPE, family friendly rights, whistleblowing
Disciplinary and grievances
Conduct, capability procedures (both medical and performance-related), gross misconduct, disciplinary procedure, termination of employment
Redundancy and reorganisation
Company reorganisation, redundancy consultation, employee representatives, trade unions, TUPE transfers, service provision changes
Service agreements and consultancy agreements
Self-employed contractors, off-payroll workers and IR35, consultant, director's service agreements
In-house disciplinary and grievance investigations
Independent, disciplinary investigation, grievance investigation, witness statements
Why choose us
Our employment lawyers are experts in their field and will certainly be able to help you achieve the most positive outcome for all. We will help you to negotiate the employment law minefield, working with you to achieve desired outcomes and taking into account sector specific requirements.
At Jolliffes, we pride ourselves on the quality of our judgment and proactive approach. We take the time and effort to understand your long-term objectives, and work closely with you to achieve these.
Fill in the contact form to arrange an appointment, and we'll be in touch as soon as we can.
Our employment law expert
Sharon Auld is a partner at Jolliffes and head of our Employment team. Sharon has provided expert employment law advice to a wide variety of businesses, from SMEs to larger listed company for over 20 years. As well as dealing with general day-to-day issues, Sharon also deals with more complex cases, including company reorganisations, complex discrimination claims and TUPE. 
"Having advised businesses for many years and building long lasting client relationships, we understand that employment law remains a priority as it continues to change. Our expert team is able to assist with all your employment law matters."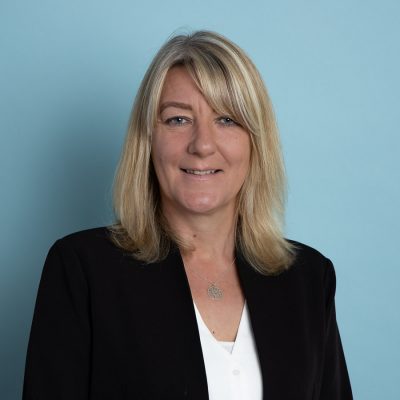 Enough talk, let's get to work
In need of any other support?
At Jolliffes, we deal with a wide variety of legal matters. If employment law is not what you're after, we may still be able to help. Perhaps you need commercial law or litigation advice?
"This is one solicitor I can thoroughly recommend. She has stuck by us and helped and guided us through several court appearances and complex financial matters over the last three years when we went through the most difficult and challenging times of our lives. Her knowledge and experience is second to non and is a kind and understanding person as well."

Colin
"Ian was picked to help with a Trust fund that my late nan wanted to be set up. He was honest and thorough when it came to what she wanted in her Will. He went through all the available options and provided the best advice. He kept in constant contact and no question was ignore nor did I feel stupid asking them. I would highly recommend Ian and Jolliffes."

Jean
"Ryan Marr was great from enquiry to completion. He's friendly, easy to get in contact with and responsive. He knows his stuff, but crucially knows how make the technical stuff easy to understand. Reception desk staff were lovely too - friendly and helpful. Couldn't recommend Jolliffes more."

Kerry
"Great from start to finish … speedy and great communication … much faster completion than expected in this current climate so would thoroughly recommend"

Glenys