Intellectual Property Solicitor Chester
Intellectual Property
We are your number one choice for when you need an intellectual property solicitor near Chester.
All too often valuable intellectual property rights are not properly considered when making decisions in an increasingly knowledge-driven business environment. If you do not take steps to secure, protect, commercialise and enforce your intellectual property rights, you run the risk of losing your competitive advantage and, worse still, seeing others take advantage of your efforts.
Our expert solicitors will not only assist in the identification and, where appropriate, registration of your intellectual property rights but will also help you ensure that your intellectual property rights contribute to your balance sheet. We also actively manage intellectual property portfolios for many of our clients ensuring that any renewal dates are not missed and all registrations are kept up to date.
At Jolliffes, we are experienced in getting results for businesses or individuals, protect their rights and assisting with accusations of infringement. However, we recognise that deterring infringement of your rights is often the best way to realise the value of your intellectual property.
Intellectual Property Solicitor Chester
Our intellectual property services
At Jolliffes, we know that intellectual property is a vital asset for most businesses. Our team of expert intellectual property solicitors understand how best to protect and exploit your intellectual property rights, whether within your brand, business, products or your online presence.
Registration
Trade marks, service marks, portfolio management, copyright, patents, design rights
Protection and enforcement
Infringement, passing off, coexistence agreements, cease and desist, trade mark objections
Acquisition, disposal and licensing
Selling intellectual property rights, buying intellectual property rights, licensing agreements
Confidentiality and non-disclosure
Non-disclosure agreements, confidential information, trade secrets, know how
Technology and invention
Life sciences, research and development, database rights, domain names
Reputation management
Media issues, image rights, online reputation, defamation, social media
Why choose us
Whether you have a distinctive brand in need of protection, you've created a work of art or literature, invented a new process or product, or are undertaking a research and development project, our dedicated intellectual property solicitors are on hand to assist with the protection and exploitation your intellectual property rights.
At Jolliffes, we pride ourselves on the quality of our judgment and proactive approach. We take the time and effort to understand your long-term objectives, and work closely with you to achieve these.
Fill in the contact form to arrange an appointment, and we'll be in touch as soon as we can.
Our intellectual property expert
Ryan Marr is a solicitor in the Corporate & Commercial team at Jolliffes. Ryan is able to assist you and your business on a wide variety of commercial and intellectual property matters but has particularly expertise in research and development, confidentiality and data protection compliance.
"At Jolliffes, we deal with intellectual property matters for a whole range of clients, from private individuals and sole traders to listed companies. We take the time to really understand your strategy, both now and in the long-term, so that we can provide a professional, high-quality service."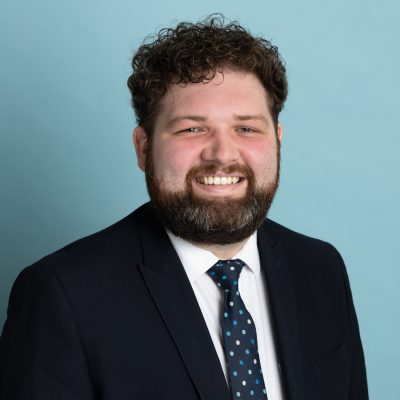 Enough talk, let's get to work
In need of any other support?
At Jolliffes, we deal with a wide variety of legal matters. If intellectual property is not what you're after, we may still be able to help. Perhaps you need commercial law or litigation advice?
"This is one solicitor I can thoroughly recommend. She has stuck by us and helped and guided us through several court appearances and complex financial matters over the last three years when we went through the most difficult and challenging times of our lives. Her knowledge and experience is second to non and is a kind and understanding person as well."

Colin
"We've dealt with many areas of law with Jolliffes of which they have always been knowledgeable, helpful, quick to respond and acted with us in mind. We continue to use them 5 years on!"

Ben
"Ryan Marr was great from enquiry to completion. He's friendly, easy to get in contact with and responsive. He knows his stuff, but crucially knows how make the technical stuff easy to understand. Reception desk staff were lovely too - friendly and helpful. Couldn't recommend Jolliffes more."

Kerry
"Great from start to finish … speedy and great communication … much faster completion than expected in this current climate so would thoroughly recommend"

Glenys