Wills, Trusts & Probate
Jolliffes Solicitors are your number one choice in Chester for advice on Wills and Probate, Trusts, Court of Protection and Powers of Attorney.
Making sound provision for your future might feel like a complicated and expensive matter and something which you'd rather put off. Often, it's not until you experience the loss of a loved one that the complexities become clear as do the benefits of advance planning.
Equally important is planning how your affairs will be managed in the event of mental incapacity which leaves you unable to make a decision for yourself. It is too late once issues arise, leaving the only option an expensive and time-consuming application to the Court of Protection. Prior completion of Lasting Powers of Attorney puts you in charge of decisions and removes this potential problem.
Maybe you have a business, agricultural assets or property abroad? You might champion a specific cause and need advice regarding a charitable trust. Or perhaps you have recently married, started a family or inherited a significant sum? Our lives can change at the drop of a hat, so it's worth being attentive to what you value the most and planning for the future.
Our experts pride themselves on listening carefully to what our clients require, to achieve a tailormade solution.
Our team of dedicated will writers in Chester are here to understand your individual needs and create wills that fit your requirements.
Trusts and trust administration
Tax planning, will trust, professional trustee, lifetime interest, discretionary trust
Lasting powers of attorney
Lack of capacity, property and financial affairs, health and welfare, business LPA
Court of Protection
Deputyship, mental capacity, statutory wills, statutory gifts, welfare
Deeds of Variation
Change to will, legacy, deed of family arrangement, beneficiaries
Why choose us
We are a long-established Chester firm and have built up a reputation for expertise and client care.
Our dedicated team of STEP qualified solicitors understand that Private Client law impacts all of us in one way or another throughout our lifetimes. We pride ourselves on offering genuine, considered, expert advice in all aspects of Private Client work.

Our private client expert
Hugh Butler
A senior partner at Jolliffes and head of our Wills, Trust and Probate team (also known as the Private Client team). Hugh has over 30 years' experience providing clear, expert advice to a whole range of private clients but has specialist knowledge dealing with tax planning, complex wills and trusts, high net-worth probate matters, court of protection applications and powers of attorney. 
"At Jolliffes, we pride ourselves on taking time to speak with our clients and to really understand their circumstances. The fact that we act for multiple generations with families is a testament to the long-term relationships will build with our clients."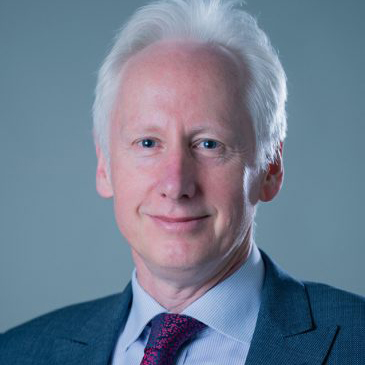 In need of any other support?
At Jolliffes, we deal with a wide variety of legal matters. If private client is not what you're after, we may still be able to help. Perhaps you need residential conveyancing or civil disputes advice?
"This is one solicitor I can thoroughly recommend. She has stuck by us and helped and guided us through several court appearances and complex financial matters over the last three years when we went through the most difficult and challenging times of our lives. Her knowledge and experience is second to non and is a kind and understanding person as well."

Colin
"We've dealt with many areas of law with Jolliffes of which they have always been knowledgeable, helpful, quick to respond and acted with us in mind. We continue to use them 5 years on!"

Ben
"Ryan Marr was great from enquiry to completion. He's friendly, easy to get in contact with and responsive. He knows his stuff, but crucially knows how make the technical stuff easy to understand. Reception desk staff were lovely too - friendly and helpful. Couldn't recommend Jolliffes more."

Kerry
"Great from start to finish … speedy and great communication … much faster completion than expected in this current climate so would thoroughly recommend"

Glenys