Residential Conveyancing Chester
Residential Conveyancing
Buying a house is for most people the largest financial transaction they will undertake; it can also be the most stressful. To help ease that stress we offer the services of highly experienced staff who can handle all types of property transactions.
We take the time and trouble to explain the process and the significance of each stage.
At an early opportunity we were accredited under the Law Society Conveyancing Quality Scheme, which reinforces our commitment to quality and service standards. We use the latest electronic services to ensure swift results and that information is conveyed clearly and jargon free.
Your case will be dealt with by a conveyancer who will be personally responsible for your file and will be available to deal with your queries. We believe ours is a personal service as opposed to the frustratingly impersonal service offered by 'call centre conveyancers'.
Typically our fees are fixed and competitive for the quality service that we provide. Most of our business comes from repeat clients or referrals – the best recommendation possible.
Our clients include private individuals, property investors, builders and developers and we work closely with lenders, estate agents and mortgage advisers. All receive the same quality service.
Our expert Residential Conveyancing team work closely with a range of other professionals, including estate agents, mortgage brokers and building developers to provide you with a high level of service. We can assist with a wide variety of residential property matters including:
Remortgage
Transfer of equity
Property transfers / Land acquisitions
Buy to Let
Property trusts
Auction sales
Lease extensions/enfranchisement
Boundary disputes
Adverse possession
Equity release
Why choose us
We understand that buying and selling a property can be a stressful time for many, with lots of questions to answer and things to arrange. Whether you're a first-time buyer, existing homeowner or seasoned buy-to-let investor or developer, our approach is tailored to suit your needs.
At Jolliffes, we pride ourselves on the quality of our advice and proactive approach. We take the time and effort to answer your questions, understand your needs, and work closely with you to achieve these. 
Fill in the contact form to arrange an appointment, and we'll be in touch as soon as we can.
Michele Mulville is head of our Residential Conveyancing team. Michele specialises in all aspects of residential property, involving both freehold and leasehold work. She has extensive experience in sales, purchases, re-mortgages and transfers of equity as well as transfers following death and divorce.
"Our specialist team of residential property experts act for a wide range of clients throughout the country. We build long standing relationships with them, and with the estate agents and other intermediaries involved the residential property sector."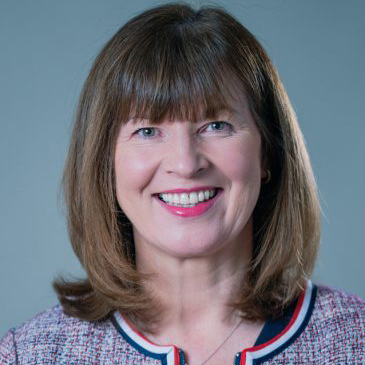 In need of any other support?
At Jolliffes, we deal with a wide variety of legal matters. If residential conveyancing is not what you're after, we may still be able to help. Perhaps you need wills, trusts and probate or advice on divorce and family law?
"This is one solicitor I can thoroughly recommend. She has stuck by us and helped and guided us through several court appearances and complex financial matters over the last three years when we went through the most difficult and challenging times of our lives. Her knowledge and experience is second to non and is a kind and understanding person as well."

Colin
"We've dealt with many areas of law with Jolliffes of which they have always been knowledgeable, helpful, quick to respond and acted with us in mind. We continue to use them 5 years on!"

Ben
"Ryan Marr was great from enquiry to completion. He's friendly, easy to get in contact with and responsive. He knows his stuff, but crucially knows how make the technical stuff easy to understand. Reception desk staff were lovely too - friendly and helpful. Couldn't recommend Jolliffes more."

Kerry
"Great from start to finish … speedy and great communication … much faster completion than expected in this current climate so would thoroughly recommend"

Glenys