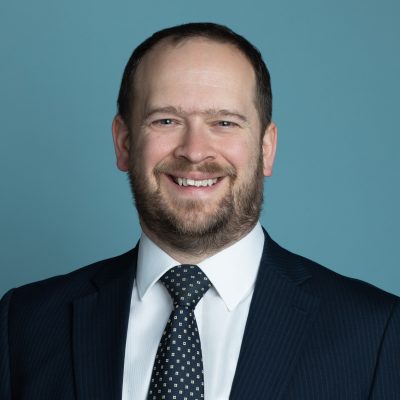 Ian Sydenham
MANAGING PARTNER / PRIVATE CLIENT
Ian Sydenham is Managing Partner and part of our Private Client department.
Ian qualified in 2003 and worked at the Chester office of leading national firm before heading up the Private Client team for a firm in Warrington. Ian was very pleased to take the opportunity to return to work in Chester, joining Jolliffes in 2020.
Ian now has over 15 years' experience advising in relation to the full variety of Private Client work and has a particular interest in high-value and complex estate and trust administration, as well as Court of Protection applications. He acts as a professional executor, trustee and deputy for a number of longstanding clients.
Ian is a full member of STEP and has extensive experience in a wide range of Private Client law matters, including:
• wills and probate;
• trust administration;
• tax planning;
• court of protection applications; and
• lasting powers of attorney.
Ian is a fluent Welsh speaker and has provided Welsh translations of wills for a leading legal textbook.
When not at work, Ian enjoys visiting Chester Zoo, playing with his son's Lego and wrangling two small children (which he finds much harder than managing a law firm).