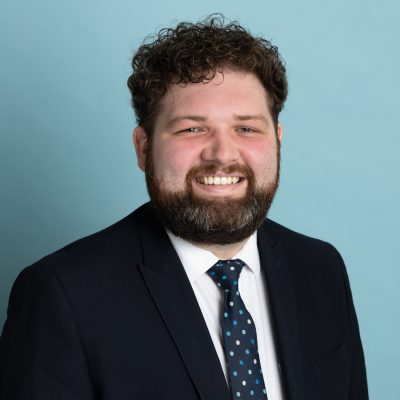 Ryan Marr
PARTNER / CORPORATE & COMMERCIAL
Ryan is a Partner in our Corporate and Commercial department.
Ryan benefits from almost a decade of experience in the legal sector. Before joining Jolliffes in 2021, Ryan worked for a number of leading firms in Staffordshire and East Cheshire, where he gained valuable experience dealing with a wide range of businesses from sole traders and SMEs to larger corporates and listed companies.
Ryan has experience in a wide range of Corporate and Commercial Law matters, including:
• mergers and acquisitions;
• group reorganisations and demergers;
• energy from waste (EfW) projects;
• fuel supply agreements;
• power purchase agreements;
• research and development;
• IT and managed service contracts;
• outsourcing agreements;
• import and export, including Incoterms®;
• construction agreements;
• collateral warranties;
• debt and equity investments;
• banking and finance;
• shareholders' agreements;
• articles of association;
• employee share schemes, such as EMI;
• general commercial contracts; and
• data protection.
Ryan is also the honorary solicitor, and member of the Executive Council, for Chester Business Club.
When not at work, Ryan is a multi-instrumental musician and enjoys listening to American trad. music, as well as baking, bonsai and gardening.